September/October 2023
Vol. XXXVI No. 1
Nominate a Colleague as a MacVicar Faculty Fellow
Provost Cynthia Barnhart is calling for nominations of faculty as 2024 MacVicar Faculty Fellows.
The MacVicar Faculty Fellows Program recognizes MIT faculty who have made exemplary and sustained contributions to the teaching and education of undergraduates at the Institute. Together, the Fellows form a small academy of scholars committed to exceptional instruction and innovation in education.
MacVicar Faculty Fellows are selected through a competitive nomination process, appointed for 10-year terms, and receive $10,000 per year of discretionary funds for educational activities, research, travel, and other scholarly expenses.
The MacVicar Program honors the life and contributions of the late Margaret MacVicar, Professor of Physical Science and Dean for Undergraduate Education.


Nominations should include: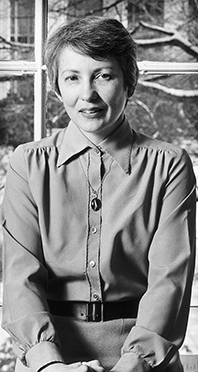 a primary nomination letter detailing the contributions of the nominee to undergraduate education,
three to six supporting letters from faculty colleagues, including one from his or her department head if the primary letter is not from the department head,
three to six supporting letters from present or former undergraduate students, with specific comments about the nominee's undergraduate teaching,
the nominee's curriculum vitae,
a list of undergraduate subjects, including the number of students taught, and
a summary of available student evaluation results for the nominee.
For more information, visit registrar.mit.edu/macvicar or contact the Registrar's Office, Curriculum and Faculty Support at x3-9763 or macvicarprogram@mit.edu.
Nominations are due by Friday, November 17, 2023.
Back to top